15 Online Shopping Fails That We Can All Relate To
Online shopping is surely really convenient because you can browse through hundreds of products right from your home and choose the best product at the best price. And sometimes, you can find amazing deals and discounts when shopping online.
But for all of it's pros, online shopping also has quite a few cons. For instance, all we can see of the product is a couple images that the seller posts, which means that a lot of times, what you see isn't exactly what you get!
That's what these people found out – the hard way – and it's something that we can all relate to!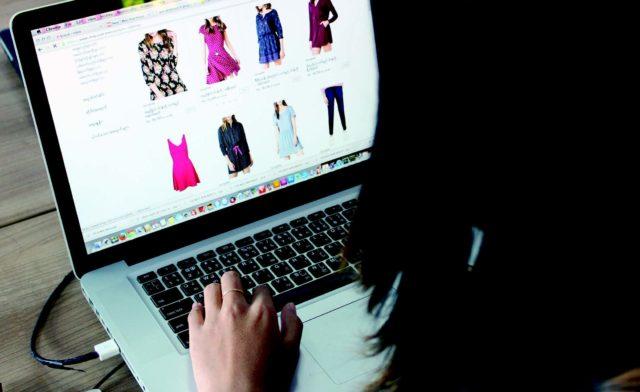 1. The World's Tiniest Rug
Felt like you got an amazing deal on an embroidered rug carpet? Dreaming about how good it's going to look on your living room floor; maybe your guests will even think you're pretty cultured. Think again!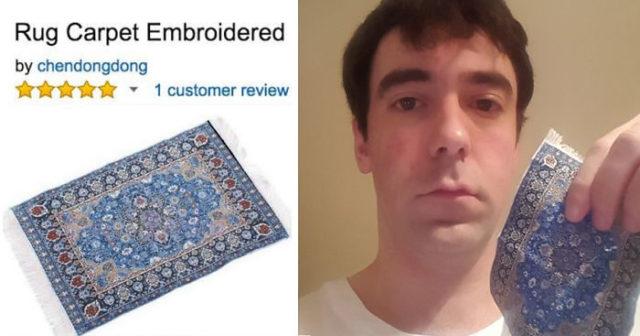 2. 1-800-Flowers.com
Tired of sending boring old plain-looking bouquets? Maybe you're thinking of sending your loved ones something a little different this year, like a cute lion face made of flowers. Well, if you are, steer clear of 1-800-Flowers.com!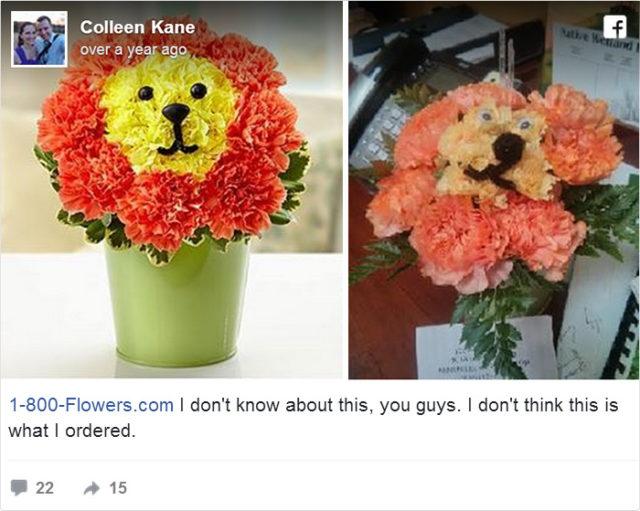 3. One Size Fits All
The above statement is the nightmare of every curvy or plus-sized woman (and man) when shopping in general, so imagine shopping online and experiencing pure horror when you put on what you get in the mail.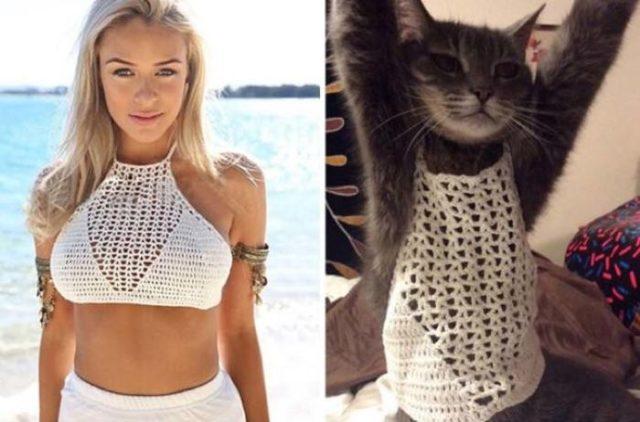 4. Expectation vs. Reality
Even when the clothes that we order online fit us, most of the time, it is far, far from what is shown in the picture (like around the world far). There are too many to choose from, but the below picture is just one representation of it!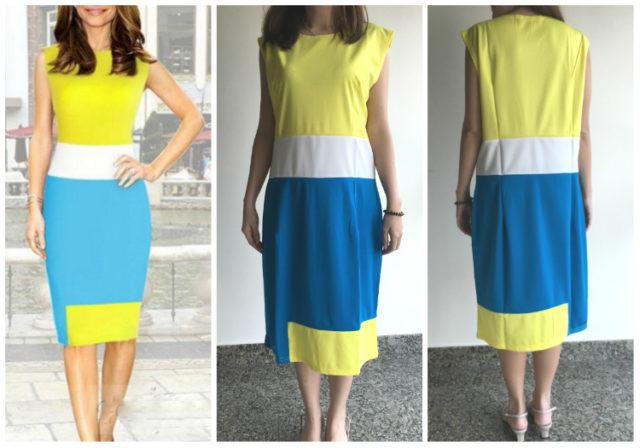 5. Mug Trickery
Do you wish you had a really cool mug that changes color when you pour your hot coffee into it. Want to amaze your colleagues at the immense levels of smartness you displayed in buying such an item?
Well, this mug isn't the right choice for that.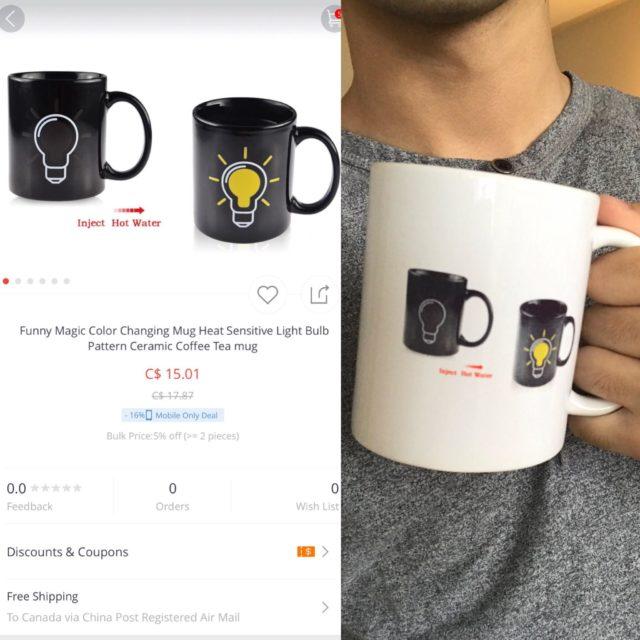 6. Lounging Out
Ellie's mom needed to evaluate her life choices after these deckchairs that she ordered online in the hopes of enjoying her afternoon out on the garden with her husband arrived in the mail.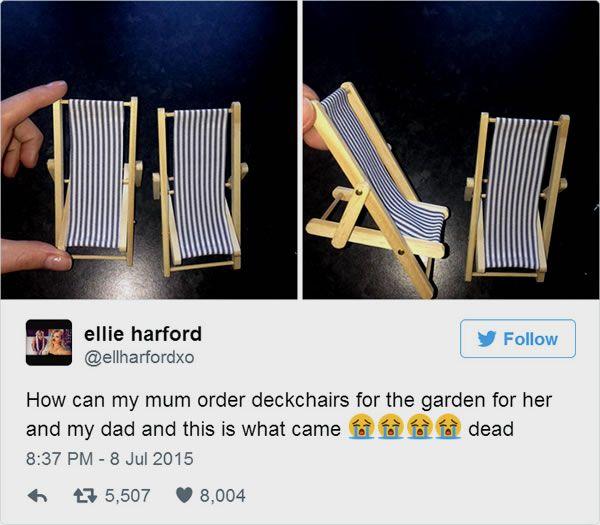 7. Winter Sweater Gone Wrong
We know we already talked about clothes so many time, but this one's just all sorts of wrong.
"My hands are feeling really cold, but…"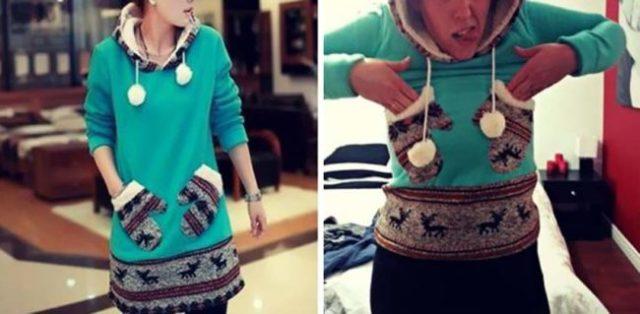 8. Stand-Alone
So, what size of TV do you think would fit onto this stand? A 1 inch ultra HD LED TV? I hear they're all the rage these days!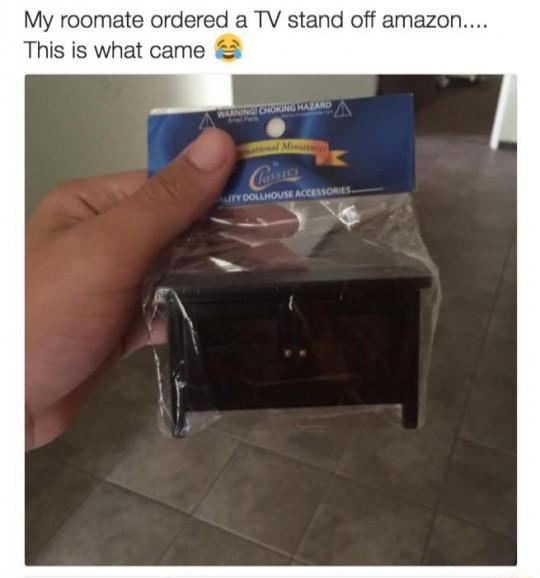 9. Face It
Hahaha hahaha… Sorry. Serves you right for wanting to put your face on an iPhone case. Carrying an iPhone already told us enough about your need for attention (Android all the way!)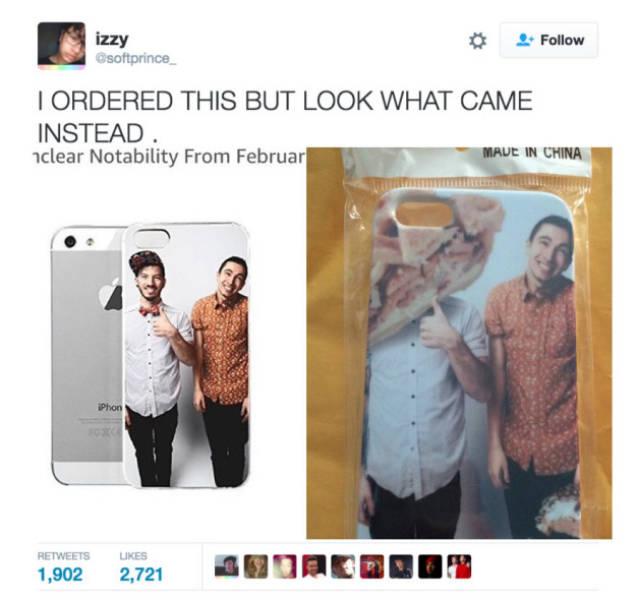 10. Nice Kicks
You better hope to God that you don't pay 150 dollars for something and get these shoes like this online shopper did. Come on!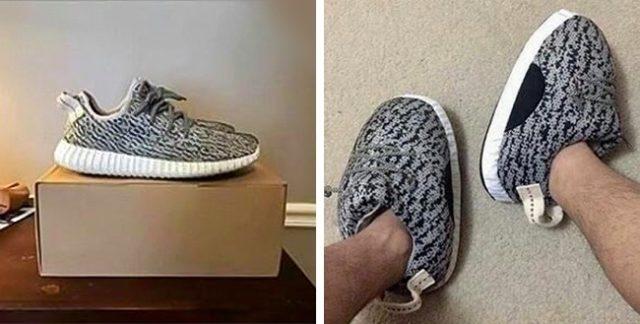 11. Cool Cutting Board, Bro
This person ordered a cool rustic looking cutting board and knife set. The only problem? Unfortunately, it's just a bit non-appropriately sized.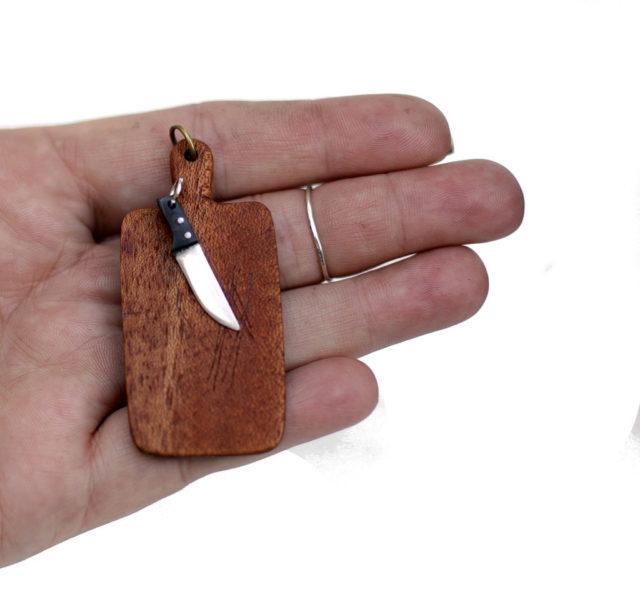 12. Doctor-ly
Okay, just one more and we're done with the clothes, I swear. There are just so many online clothes shopping fails that we cannot resist! This is one might look like a cute coat to wear on a coffee date during the chillier months, but looks more like something the doctor would wear if he/she had a really bad tailor.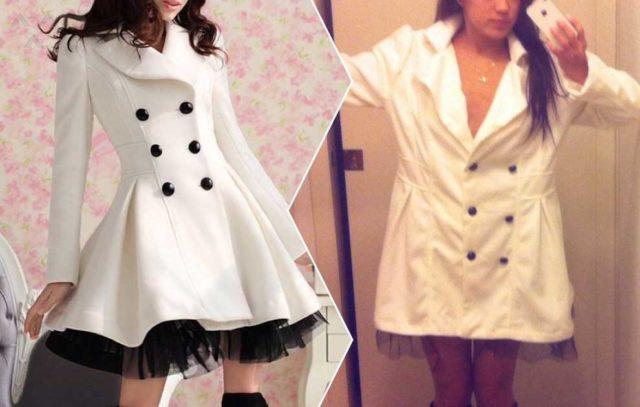 13. Back To School
Thinking of doing you back-to-school shopping online? Better make sure that awesome backpack you ordered online is able to fit more than just your pinky!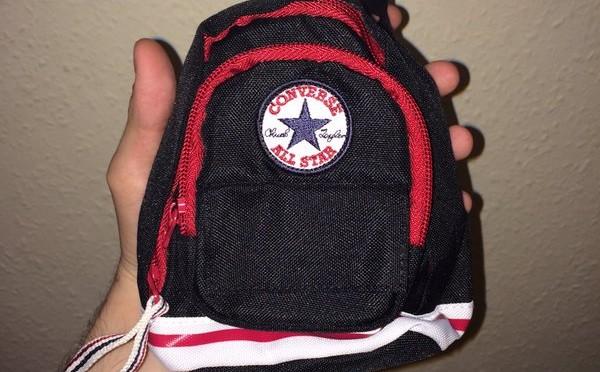 14. Furry Horror
No… Just, no. I have nothing more to say.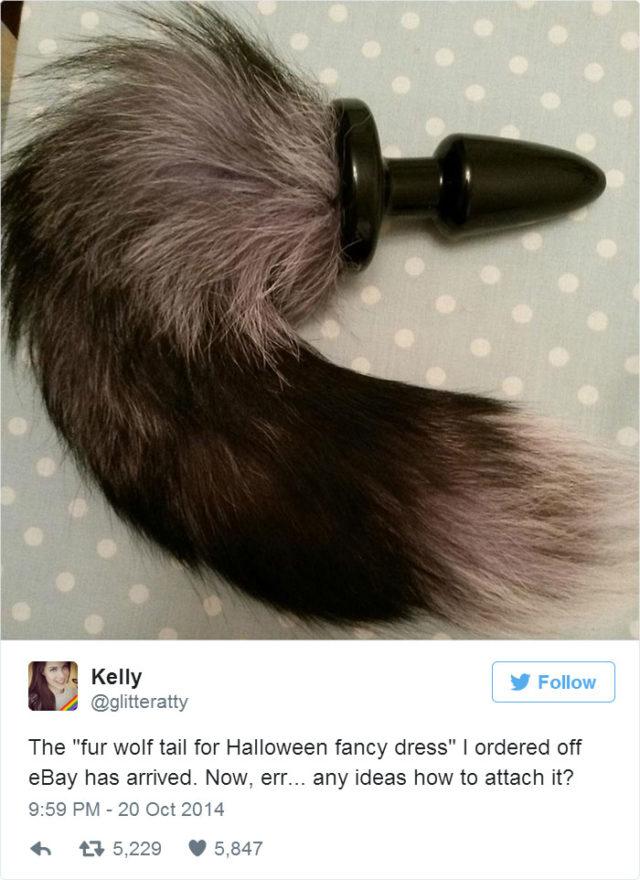 15. The Scales Have Turned
This is what has to be the world's tiniest weighing scale. Oh well, at least you now have an excuse for putting off weighing yourself, because that's another nightmare that most people try and avoid as long as they can!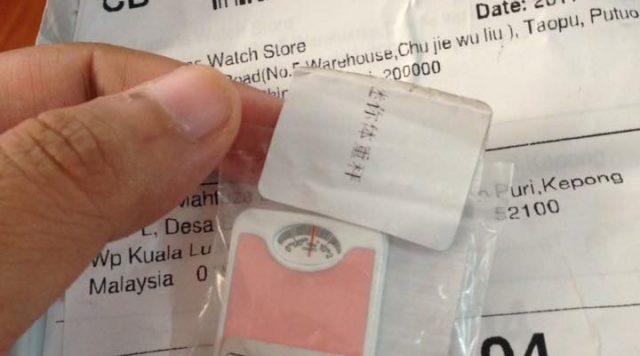 Share On Facebook