15 Online Shopping Fails That We Can All Relate To
Online shopping is surely really convenient because you can browse through hundreds of products right from your home and choose the best product at the best price. And sometimes, you can find amazing deals and discounts when shopping online.
But for all of it's pros, online shopping also has quite a few cons. For instance, all we can see of the product is a couple images that the seller posts, which means that a lot of times, what you see isn't exactly what you get!
That's what these people found out – the hard way – and it's something that we can all relate to!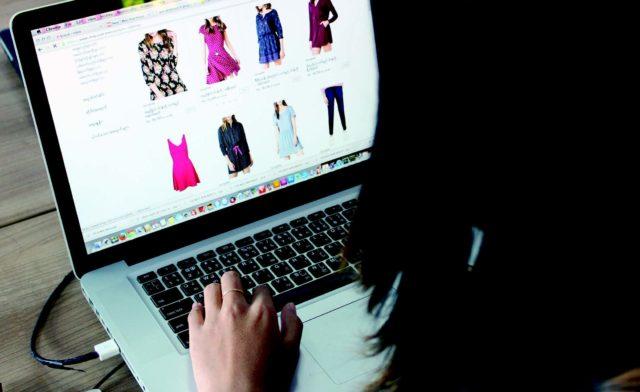 1. The World's Tiniest Rug
Felt like you got an amazing deal on an embroidered rug carpet? Dreaming about how good it's going to look on your living room floor; maybe your guests will even think you're pretty cultured. Think again!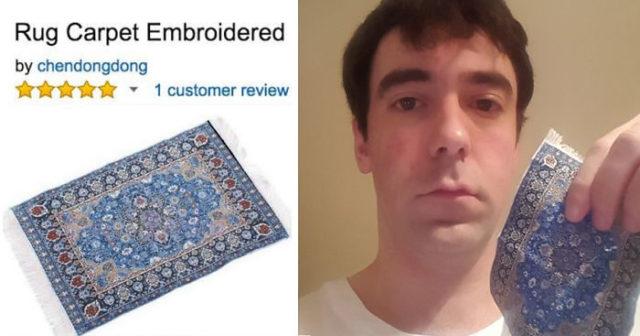 2. 1-800-Flowers.com
Tired of sending boring old plain-looking bouquets? Maybe you're thinking of sending your loved ones something a little different this year, like a cute lion face made of flowers. Well, if you are, steer clear of 1-800-Flowers.com!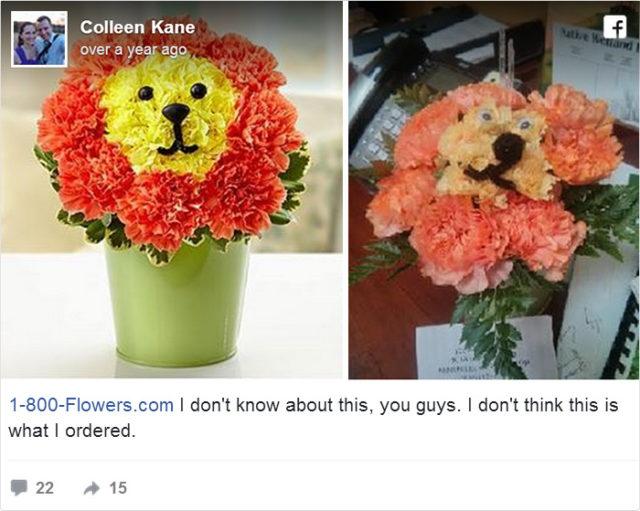 3. One Size Fits All
The above statement is the nightmare of every curvy or plus-sized woman (and man) when shopping in general, so imagine shopping online and experiencing pure horror when you put on what you get in the mail.