Makeup Artist Transforms People Into Real Life Comic Book Characters
California-based Mexican cosmologist Argenis Pinal does amazing things with just a bit of makeup and body paint! He transforms himself- and others – into real-life comic book characters that look just like they do in the comics! His creations gained traction on the internet a couple years ago, and people were awestruck by his talents.
He then went on to participate and win Kim Kardashian West's US reality show Glam Masters. The fashion mogul then announced her new makeup collection that was to be launched mid of this year in collaboration with Argenis Pinal himself! Pinal is a Mexican, and many of the shades in the makeup panel have Spanish names.
He also has a YouTube channel, where he posts videos of himself, giving his viewers a look into the before, after, and the process that goes into his incredible works of art. That's right – his transformations are works of art, and the face is his canvas.
Take a look at one of his videos below, you'll be at a loss for words!
He doesn't just work on himself, but has transformed a lot of other people as well. Take a look below at some of his best creations.
Cyborg Superman / White Queen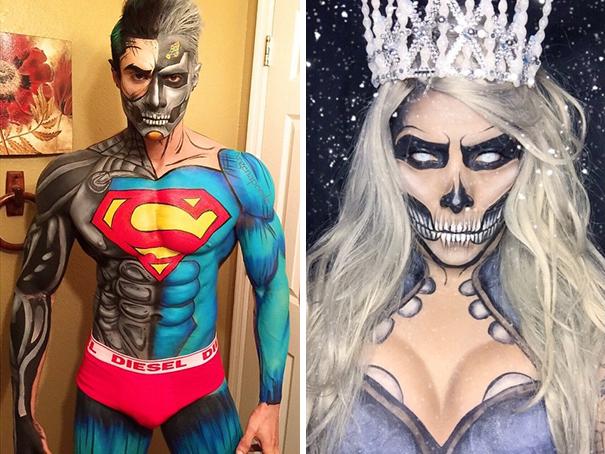 Female Magneto / Zombie Wolverine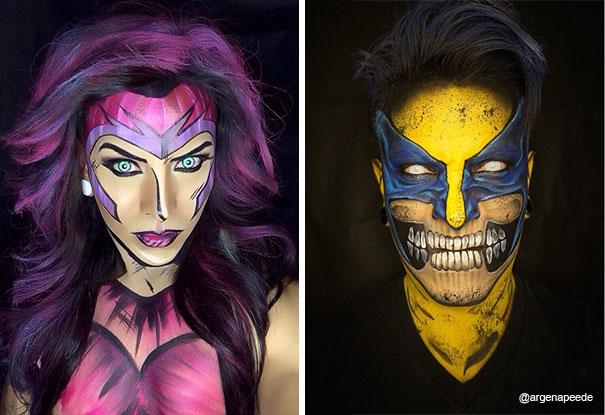 Evil Zombie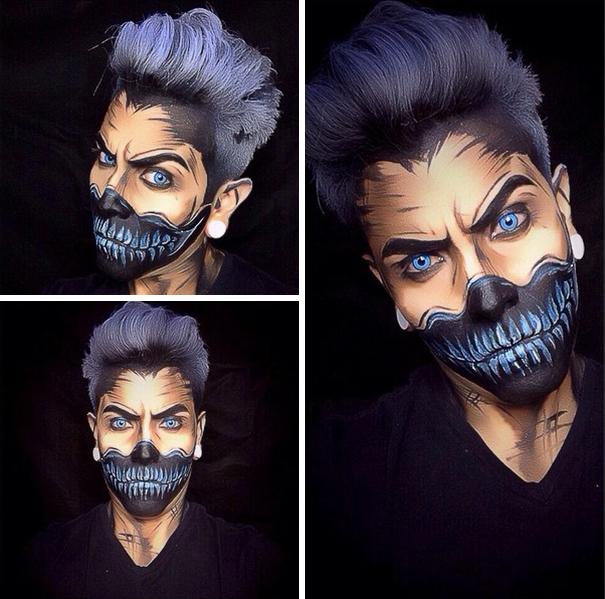 Wonder Woman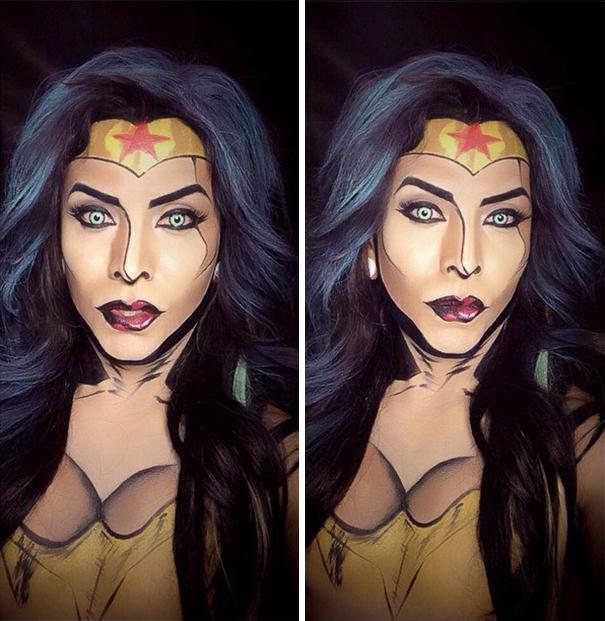 Starfire / Rogue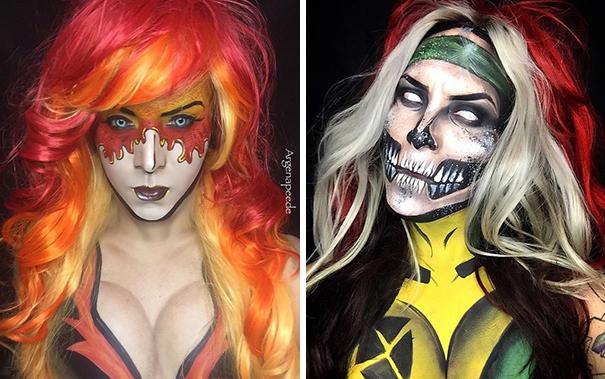 Female Joker / Half Spider-Man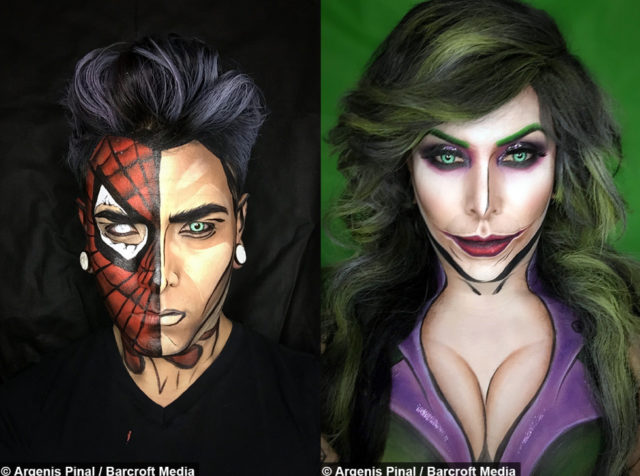 Watch Pinal's makeover of KKW herself. It might be "normal" in the sense of his world, but still looks amazing on her.
Check out his official Instagram page or website for more of his amazing creations.
Share On Facebook