10 Couples From The Bachelor Nation That Made It Work Longtime
Bachelor Nation has it's intentions in the right place, but the couples that fall head over heels in love in front of our eyes haven't always managed to make it work long time. I mean, it's almost as if spending all day everyday thinking about this one person, jet-setting around the world to exotic locations, going on fancy dates with helicopters and luxury villas, etc. doesn't compare to real life.
Still, however skeptical I am about the premise of the show, I can't help but root for the couples standing at the end of the show that seem so crazy in love. I guess that's the power of love… and the magic of television.
The Bachelor has now seen 22 seasons, and The Bachelorette 13. Out of them all, only one of the couples from the former remain together still, while six of them from the latter have seemed to make it work so far. And then there are couples who fell in love on the other shows of the franchise such as Bachelor in Paradise, Bachelor Pad, etc.; they count too!
Here are 10 couples from the bachelor nation that have made it work after the cameras stop rolling, and are still together! Which of them were you rooting for?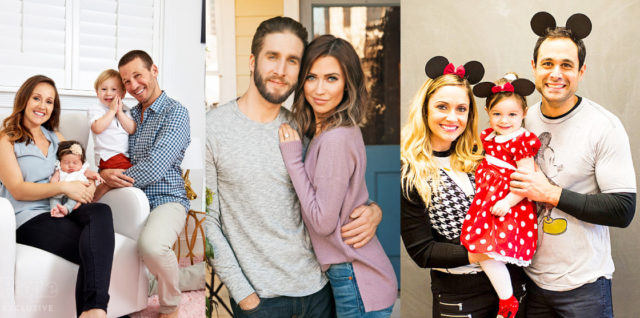 1. Sean Lowe & Catherine Giudici
Sean Lowe was left heartbroken by Emily Maynard when he was sent home after making the final three during her season of The Bachelorette. But, he returned as the bachelor, and found his forever love with Catherine. The couple was smitten, and Sean got down on one knee during the season finale. Of course, Catherine said yes!
They got married in a televised ceremony on ABC in Januray 2014, and later welcomed their first child, son Samuel, in July 2016. They're still together and going strong!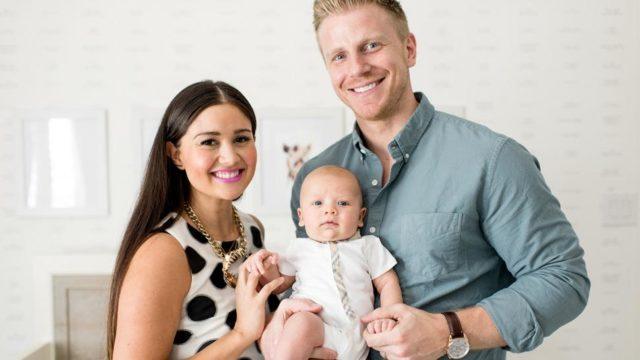 2. Carly Waddell & Evan Bass
Carly appeared on The Bachelor, and Evan The Bachelorette. Although that didn't work out for either of them, they found love together on Bachelor in Paradise. Their relationship didn't have a perfect start, and Carly seemed put off by Evan (the erectile dysfunction specialist)'s awkward ways. But, Evan wormed his way into her heart and the rest, as they say, is history.
The couple got engaged during the finale of the show with tear-jerking proclamations of love, and later got married in June of 2017. Soon after, they announced that Carly was pregnant. Their daughter, Isabella Evelyn, was born in February of this year.