Then and Now: What Happened to Your Fave 80s Actresses?
1. Brooke Shields
Having started her career as a child star, actress Brooke Shields rose to fame in the 80s with movies like Endless Love and The Blue Lagoon. At only 13 years of age, she was titled as "the most beautiful girl in the world" by Calvin Klein.
Brooke Shields is still pretty active and successful in the acting field as of today. Her latest venture would be playing the part of an integral character in the latest season of the hit TV show Law & Order: SVU.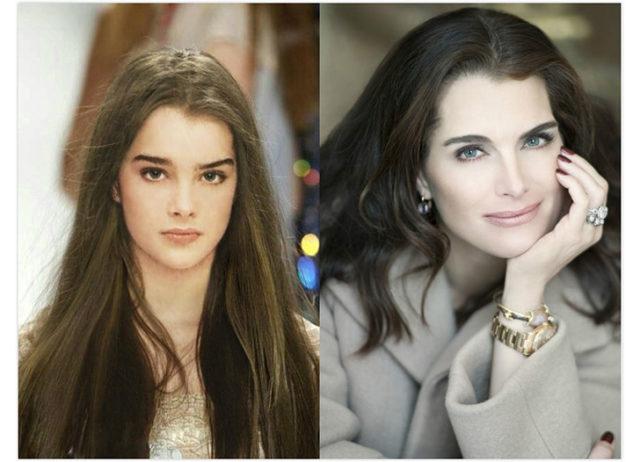 2. Jennifer Connelly
Another actress that started her career as a child model was Jennifer Connelly. She branched out into the field of acting when she made her debut in the 1984 crime film Once Upon a Time in America. She then became famous for starring in movies like Phenomena and Labyrinth.
Conelly is still active on the Hollywood front to this day. One of her latest roles was voicing the character Karen in Spider-Man: Homecoming in 2017. As for 2018, sources say she has two projects lined up for filming. She is also often touted by magazines for maintaining a stunning figure and abs even with her age.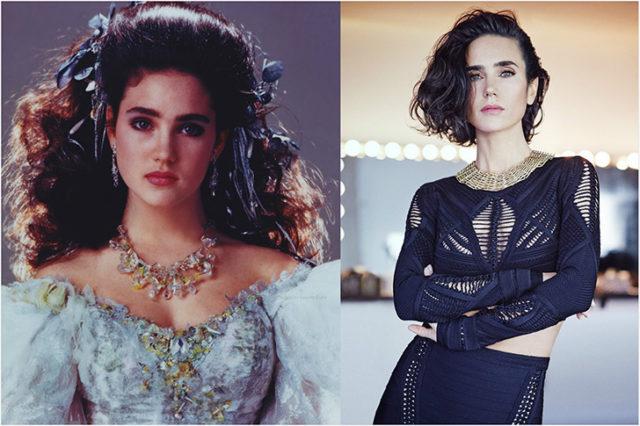 3. Elizabeth McGovern
Elizabeth McGovern is one of the best actresses of Hollywood, and has plenty of awards and nominations to back it up, including the 1981 Academy Awards where she was nominated for her role in the movie Ragtime. McGovern, like Conelly, also featured in the movie Once Upon a Time in America, playing a character called Deborah Gelly.
As for her latest roles, the one you most probably might recognize her from is Downtown Abbey, where she played Cora – Countess of Grantham. This role lead to nominations for Outstanding Lead Actress at the Golden Globes as well as Primetime Emmy Awards.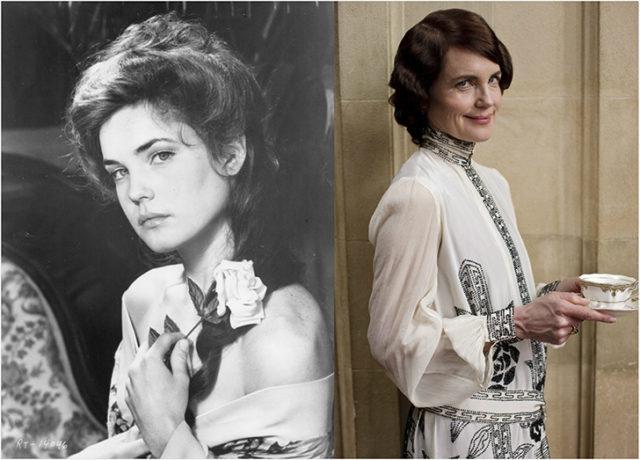 4. Demi Moore
Demi Moore's career started because she took a leap of faith and dropped out of high school when she was 16 years. After going to Europe to model, she returned and made her acting debut in the 1984 film Blame It On Rio. She then rose to fame with movies like Ghost and G.I. Jane, which made way for her to become one of the highest paid actresses in Hollywood.
Demi Moore was back in the headlines recently when her daughter Rumer Willis, who is also an actress, paid ode to her mother during her 29th birthday. Although her acting career remained to be on a hiatus for most of the 2000s, she has returned to the small screen, playing a recurring role in the hit TV show Empire.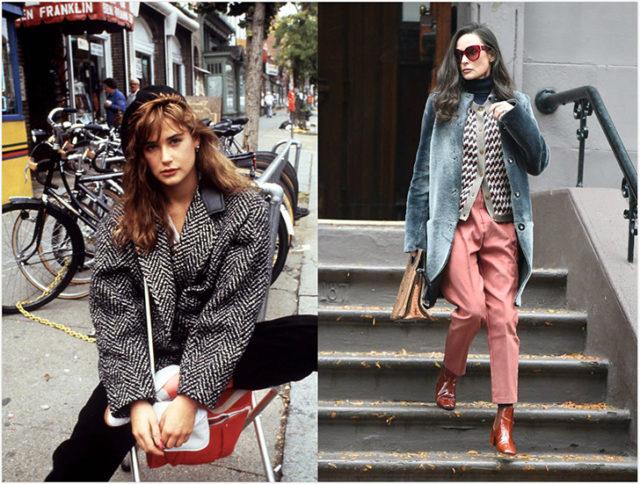 5. Glenn Close
Glen Close acted in several popular movies in the 80s, but it was her roles in movies like The World According to Garp, and Fatal Attraction that made her a household name. She has always been described as one of the most talented actresses of the 80s, and has won 3 Emmy and 1 Tony awards.
Her most popular role of the current era of Hollywood was the character of Nova Prime Irani Rael in the 2014 science fiction movie Guardians of the Galaxy. More recently, Close acted in a British comedy called Father Figures, and took to the stage as Norma Desmond in the play Sunset Boulevard, both in 2017. Her resume is an impressive and long list of roles throughout all mediums of acting, including TV, movies, and the stage. And she doesn't seem to be interested in slowing down any time soon!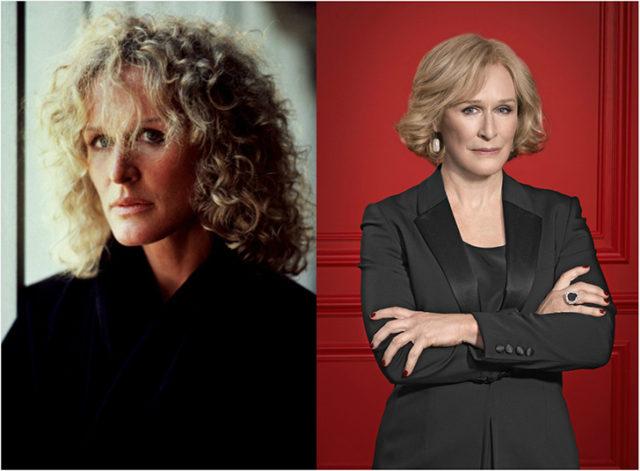 6. Jennifer Grey
The role that shot Jennifer Grey to fame was the character Baby Houseman in Dirty Dancing. Following that, she acted in a lot of films; Criminal Justice and Since You've Been Gone were just two of the most famous ones.
It seems that all that dancing practice she had for her role in Dirty Dancing didn't go to vain, as she won the 2010 season of Dancing With The Stars. She is also married to actor Clark Gregg who is known for his character Agent Coulson in movie The Avengers, and corresponding TV show Agents of S.H.I.E.L.D..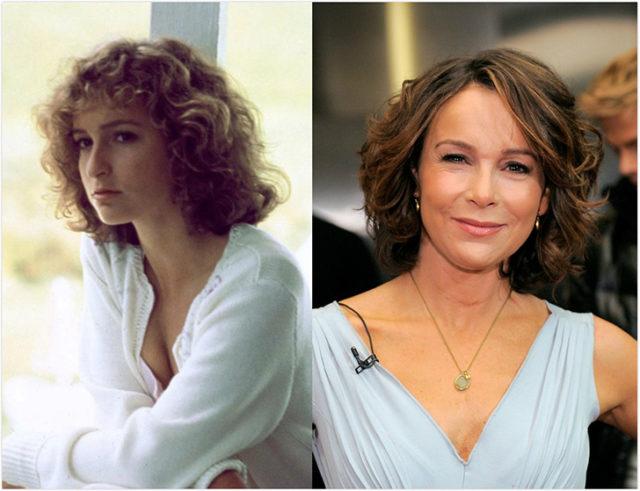 7. Lori Singer
Lori Singer starred in the movie Footloose along with Kevin Bacon, and this was the role that made her well known. She also appeared on the TV show Fame, an appropriate name as it furthered her 'fame'.
Singer has since seemed to step back from the screen. Her most notable project was the documentary Mea Maxima Culpa: Silence in the House of God in 2012, where she served as the executive producer. The film then went on to win 3 Emmy Awards.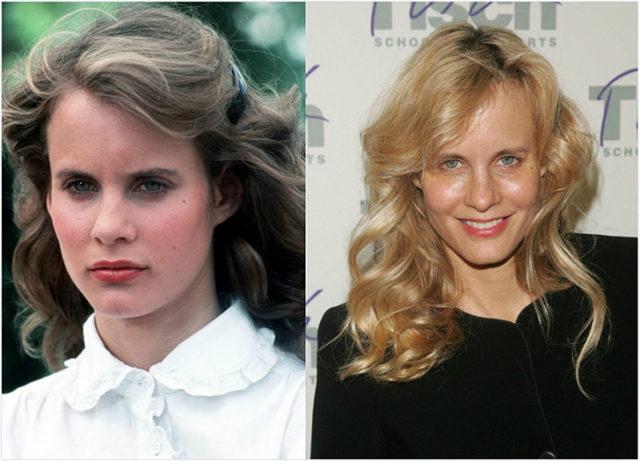 8. Haviland Morris
The movie that made Haviland Morris famous was Sixteen candles, a film so iconic that even today's generation is familiar with it. She also acted in movies like Who's The Girl, and Gremlins 2: The New Batch.
Haviland Morris hasn't graced our screens for more than a decade. This is because she left her acting career behind in 2012, following a recurring role in the TV series The Good Wife. She has since ventured into the field of real estate. And surprisingly, she seems to be quite good at it too, as she won the "Rookie of the Year" award for her outstanding customer service with the Halstead Real Estate firm.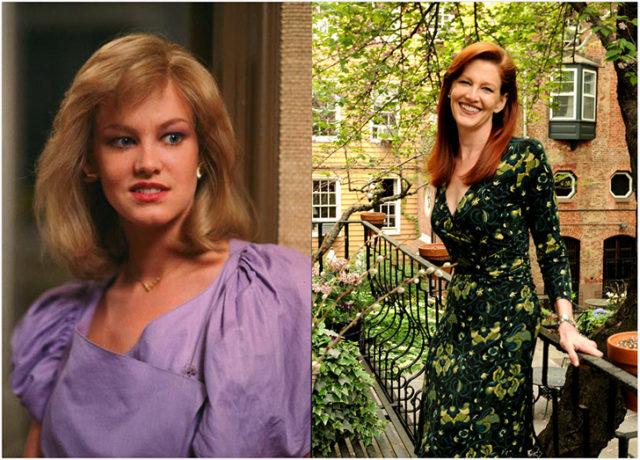 9. Kelly McGillis
Kelly McGillis became famous in the 80s thanks to several roles in films like Witness and The Accused. She also played Tom Cruise's on-screen love interest in Top Gun. Her signature leather-jacket style also garnered a lot of attention and admiration.
Kelly McGillis has since seemed to retire from acting, focusing more on charity work as of late and teaching acting at The New York Studio for Stage and Screen.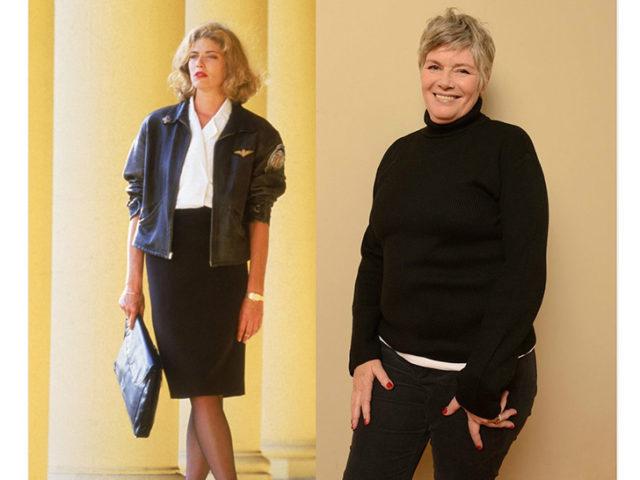 10. Dianne Wiest
A gifted actress, Dianne Wiest acted in many films in the 80s, many of them by iconic director Woody Allen like The Purple Rose of Cairo and September. Two other films, both directed by Woody Allen as well, was where she earned her two Academy Awards for Best Supporting Actress. They were Hannah and Her Sisters in 1986, and Bullets Over Broadway in 1994. For those that were born after her time, she might best be remembered as the character Peg Boggs in the movie Edward Scissorhands.
Wiest is also still actively working in both the big and small screens. Her latest project is a TV show called Life in Pieces, where she plays the character Joan Short. She has received two Primetime Emmy Awards for her work in television.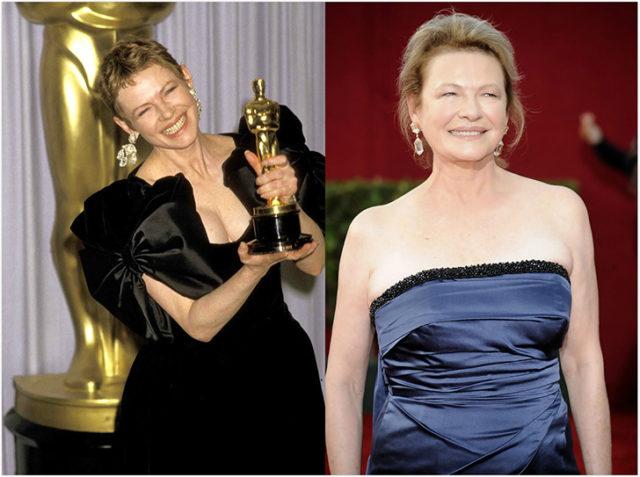 11. Karen Allen
Karen Allen's ticket to fame was playing the character Marion Ravenwood in the movie Raiders of the Lost Ark. She then went to on to become even popular while acting in films like Indiana Jones and the Kingdom of the Crystal Skull. Karen Allen was married to actor Kale Browne for 10 years before the couple filed for divorce.
Karen Allen was awarded an honorary master's degree from the Fashion Institute of Technology. As for acting, she still gets credited once in a while for small screenplay roles. She has been teaching acting at Bard College at Simon's Rock for a while now.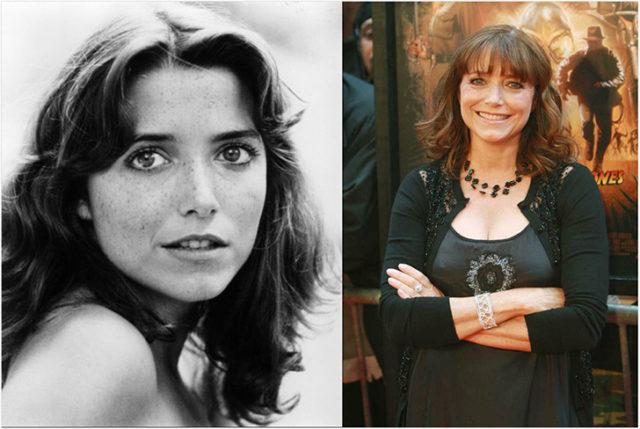 12. Mia Sara
The film that made Mia Sara's name popular in the acting field was Ferris Bueller's Day Off, where she played Sloane Peterson. She then went on to star in many movies, and won the Saturn Award for Best Supporting Actress for her outstanding performance in Timecop.
Mia Sara seems to have retired from the acting scene, and hasn't been seen on screen in any role for about 5 years now. Her two marriages, though, have made headlines. The first was to Jason Connery, son of Sean Connery, who she divorced in 2002. She then married Brian Henson, son of Jim Henson, who was the creator of Muppets. She also likes to fly, and holds a private pilot license.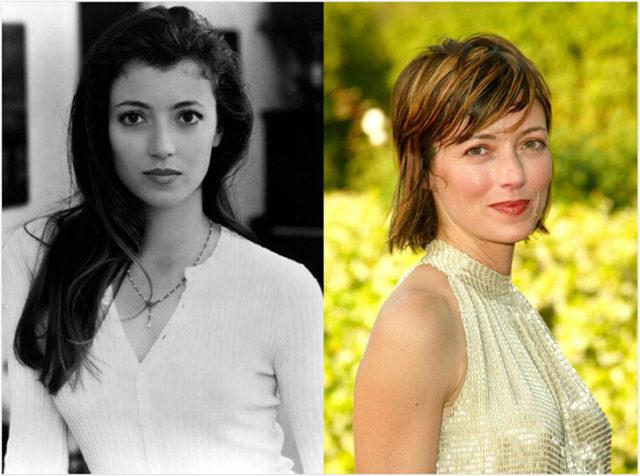 13. Bo Derek
Bo Derek wasn't making lists for the most famous actresses in the 80s, but there was no denying she was talented and beautiful. She starred in movies like Tarzan, the Ape Man or Ghosts Can't Do It, which were directed by her then husband John Derek.
Bo Derek also has retired from acting, but returns to the big and small screens sporadically from time to time. Bo married husband John Derek in 1978 when she was 18 years old, and has remained a widow since his death in 1998. She now lives with actor John Corbett.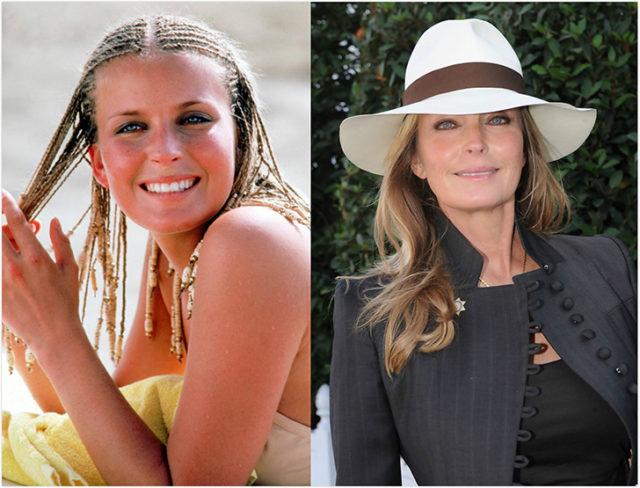 14. Phoebe Cates
Phoebe Cates is most well known for her character Sarah that she played in the 1980s film Paradise.
Cates retired from acting in 2001, following her role in the movie written by her real life best friend Jennifer Jason Leigh, called The Anniversary Party. She has been happily married to actor Kevin Kline sine 1989. In 2005, Cates ventured into the world of fashion and business by opening up her own boutique called Blue Tree on New York's Madison Avenue.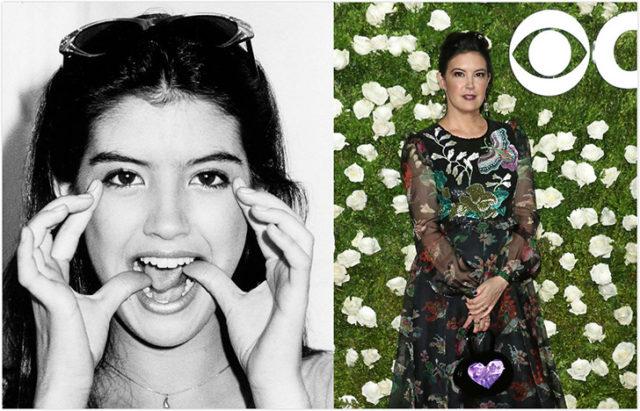 15. Sean Young
Sean Young rose to fame in the 1980s through a series of successful films. Some of them included Blade Runner, Dune, No Way Out, Wall Street, and Cousins.
Young still continues to work today, although far less frequently and far less well received by the audience.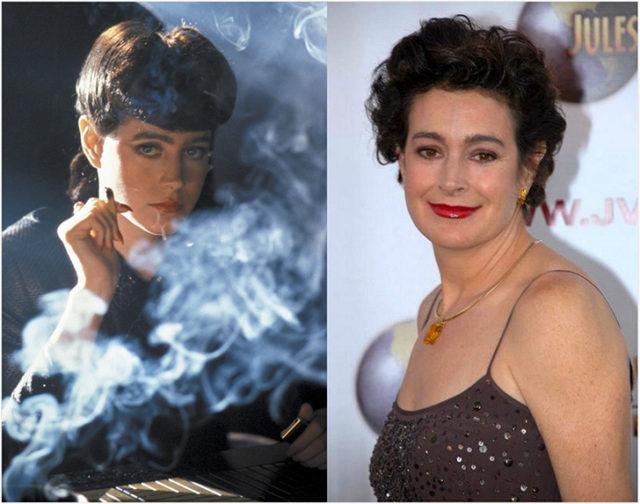 Share On Facebook